Whilst 90% of breast cancers are acquired or sporadic in nature, approximately 10% of breast cancers overall have an underlying hereditary or genetic basis and the majority of these familial types of cancers are caused by mutations on the BRCA1 and BRCA2 gene types.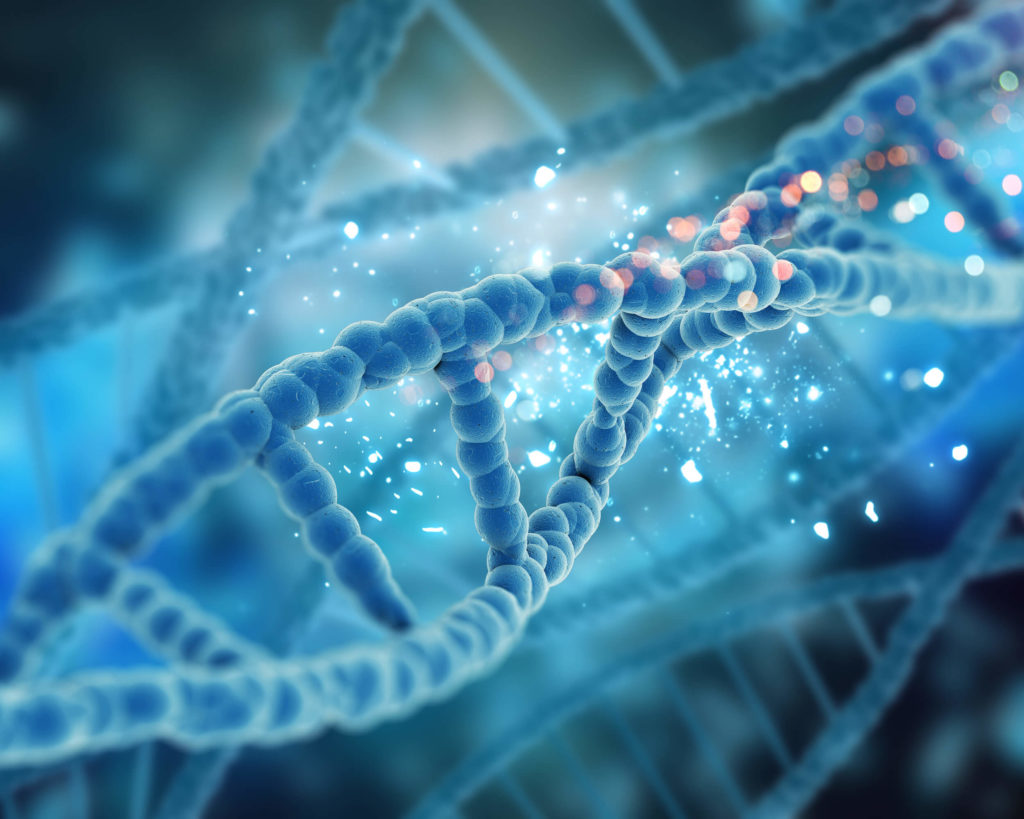 Professor Ian Bennett has a particular interest in familial breast cancer and was the founder of and is the ongoing clinical supervisor of the Family History Clinic based at North Brisbane BreastScreen Queensland, Chermside. He is also the Director of the Familial Breast Cancer Clinic at Princess Alexandra Hospital.
In his private practice Prof Bennett is happy to counsel and advise women in relation to their potential risk of familial breast cancer and to arrange referral for genetic testing as appropriate.  Prof Bennett can make recommendations regarding appropriate breast screening surveillance programs for women at high risk of breast cancer and offer ongoing supervision of the screening protocol. Alternatively, if prophylactic mastectomies are considered the most appropriate option Prof Bennett will undertake the required surgery and facilitate immediate reconstructions to be performed in conjunction with a Plastic Surgeon.
Management

Options For Women With A Strong Family History Of Breast Cancer Or With A Proven Predisposition Gene Mutation
Women who have a strong family history of breast cancer may themselves have an increased lifetime risk of developing breast cancer in view of the potential for such individuals to have inherited a predisposing genetic mutation. A number of predisposition genes have now been identified including the BRCA1 and BRCA2 genes, CHEK2, ATM, and PALB2.  Women who have inherited one of these predisposition genes have an increased lifetime risk of developing breast cancer, and therefore need to be aware of various health preventative measures which are available to them.
The management options for women at increased risk of hereditary breast cancer are essentially as follows:
1.    
Tailored breast screening program
Women at increased risk of familial breast cancer require a modified breast screening program different from that usually recommended for the general population.  As familial breast cancer has a tendency to develop at a younger age, it is important that screening commence earlier and the FBCC offers an annual breast screening program starting from the age of 30 years.  The program offered by the clinic utilises a multimodality screening protocol including a combination of mammography, ultrasound and breast MRI.  Screening with breast MRI has been shown to be very effecting in younger women in whom the density of the breast tissue is usually high, and under which circumstances MRI more clearly evaluates the breast architecture. Similarly, ultrasound screening is also complementary and effective in younger women and in women with dense breast parenchyma.  The screening program offered to individual clients attending the clinic will be modified in accordance with age and breast density.
Women who are known to be BRCA1 or BRCA2 gene mutation carriers or where there is a high probability that these genes may exist within a family, may be at increased risk of ovarian cancer and a number of other cancers including pancreatic cancer, melanoma and bowel cancer.  These 2 genes may also be associated with an increased risk of prostate cancer in males in the family.  However as BRCA1 and BRCA2 genetic mutations are also associated with increased risk of ovarian cancer, options will also be discussed regarding managing the risk of this cancer and where appropriate referral to Gynaecological services will be initiated.
2.    
Prophylactic surgery
Surgical removal of both breasts by means of bilateral prophylactic mastectomies is an alternative and valid option for women who are at increased risk of familial breast cancer, and may be particularly relevant for women who have been proven to be carriers of specific gene mutations.  In particular BRCA gene mutations are associated with a 70% lifetime risk of developing breast cancer, and the risk of developing the disease bilaterally may be in the order of 30-40%.  Under these circumstances once a women has completed having her family or is beyond the reproductive years, the option of prophylactic mastectomies with or without immediate reconstructions, is an appropriate management option.   Prophylactic mastectomy in this setting has been shown to reduce the risk of developing breast cancer by more than 90%. However prophylactic mastectomies can be associated with significant complications and these need to be carefully considered before undertaking such intervention.
Women who consider prophylactic mastectomies would usually do so at the end of their reproductive lives and after they have completed their families, so that most women contemplating this approach would be in their late 30's or early 40's.  Until such age however, women in this reproductive phase of their lives can be managed effectively by the alternative approach of the close ongoing multimodality screening program as offered in the Familial Breast Cancer Clinic.
Women who are potentially carriers of the BRCA gene mutations may also be at increased risk of ovarian cancer, and as screening for ovarian cancer has been proven to be less effective, it would usually be recommended that women with a proven BRCA gene mutation undergo prophylactic oophorectomies once they have completed their families.
3.    
Risk Reducing Medication
Oestrogen blocking or oestrogen reducing forms of hormonal drug therapy have been proven to be effective therapeutic agents in the treatment of established breast cancer.  However a number of worldwide studies have now shown that these drugs may also be effective as chemopreventative agents, and that their use in women at high risk of breast cancer can significantly reduce the incidence of breast cancer development. 
These drugs include Tamoxifen and Raloxifine which are oestrogen receptor blocking agents, as well as the aromatase inhibitor class of drugs such as Arimidex which work by reducing serum oestrogen levels.  These drugs offer an alternative for those women who wish to avoid prophylactic mastectomies, however it is important to appreciate that these drugs are not as efficacious as prophylactic mastectomies and can be associated with side effects.
4.    
Genetic Testing
Current knowledge indicates that hereditary breast cancer can be caused by inherited mutations on at least 30 different gene sites including the BRCA1 and BRCA2 genes.  Gene testing is now becoming more readily available and can be undertaken through the public health services or through private pathology services.  Gene testing however is usually undertaken on the affected members of the family initially, because if a predisposing gene mutation does exist within a family, it would be expected that the affected members of the family should be carriers of the mutation.  If an affected family member is tested and shown to be positive for a specific mutation, then other members of the family can be tested for that same mutation, and if the unaffected member is shown to be negative for that mutation, then that individual's risk will simply be that of general population risk.  If however the unaffected member is positive for that mutation, then obviously there will be risk implications depending upon the type of gene site involved.  The issue of gene testing can be discussed with Professor Bennett.
Make an appointment or ask a question here.