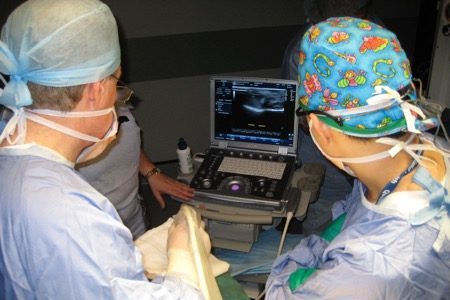 Operative sessions are conducted at the Wesley Hospital, Auchenflower.  
Professor Ian Bennett also has public sessions at Princess Alexandra Hospital, Ipswich Road, Woolloongabba and also has access to Intermediate operating sessions.
Should surgery be advised, patients will be given a written quotation prior to the surgery.
Your Private Health Fund and Medicare may cover some of the cost of surgery. However, there may be an additional cost to be paid by you (commonly known as the GAP Payment) for the surgical services provided.
If you are a non-insured patient and select private surgical services it is possible to do so, entirely at your own expense.  In this instance Medicare will cover some of the doctor's fees.
Professor Ian Bennett is a Breast and Endocrine Surgeon with a special interest in the management of breast malignancies, benign breast disease, thyroid surgery and parathyroid surgery.  
Breast cancer is the most common cancer occurring amongst Australian women.
The majority of breast symptoms are caused by benign breast disease processes.  
Prof. Bennett has been using office ultrasound and intra-operative ultrasound for over 17 yrs.
Approximately 10% of breast cancers overall have an underlying hereditary or genetic basis.
Thyroid disease a very common problem in our modern society.
Primary hyperparathyroidism is a common endocrine disorder.
Make an appointment or ask a question here.