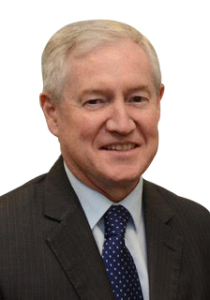 Professor Ian Bennett is a Breast and Endocrine Surgeon with a special interest in the management of breast malignancies, benign breast disease, thyroid surgery and parathyroid surgery.  
He also has a particular interest in familial breast cancer and offers a counselling and a surveillance programme for women who are at high risk of breast cancer.  As a pioneer in surgeon-performed ultrasound, he is proficient in ultrasound guided interventions for breast and thyroid conditions.  
UNIVERSITY AFFILIATIONS
Academic Title: Professor in Surgery, University of Qld 2018
Graduate School of Medicine – Southside Clinical Division, TRI, PAH
Tutorship Medical Students Graduate Medical School at both Princess Alexandra Hospital & Wesley Hospital
Collaborative Research with Senior Scientists in University of Qld Diamantina Institute for Cancer, Immunology & Metabolic Medicine, Translational Research Institute, Princess Alexandra Hospital
COMMITTEE / CHAIRMANSHIP
Chairman: Breast and Endocrine Surgical Unit, Princess Alexandra Hospital
Chairman: Brisbane Metro South Breast Cancer Institute Advisory Committee
Surgical Director: Breast Cancer Family Clinic, BreastScreen Queensland, North Brisbane Service, Chermside.
Chairman Breast & Endocrine Surgery Craft Group: Wesley Hospital
Committee Member: State Monitoring Committee, BreastScreen Qld
Committee Member: Quality Management Committee, BreastScreen Qld
Chairman Surgery Q Group: BreastScreen Qld
Member of Australian Society of Ultrasound in Medicine (ASUM) Accreditation Board for CCPU (Certificate Clinician Performed Ultrasound)
Member Evaluation Sub Committee (ESC) of Medical Services Advisory Committee (MSAC)
Chair RACS Research & Evaluation (incorporating ASERNIPS) Committee
Member RACS Research & Academic Surgery Committee​
SOCIETY MEMBERSHIPS
Fellow of Royal Australasian College of Surgeons
Fellow of American College of Surgeons (F.A.C.S.)
Member Breast Surgeons of Australia & NZ (BreastSurgANZ)
Member Australian & NZ Endocrine Surgeons (AES)
Member International Society of Surgery (I.S.S.)
Member International Association Endocrine Surgeons (I.A.E.S.)
Member Breast Surgery International (BSI)
Australian Medical Association (AMA)
Australian Society of Ultrasound in Medicine (ASUM)
Member of kConFab: Kathleen Cunningham Foundation, Consortium for research into Familial Breast Cancer
Make an appointment or ask a question here.